FINcontrol Suisse Ltd - your regulatory partner for the future.
FINcontrol Suisse Ltd operates as an independent Swiss Supervisory Organization according to FINMASA. With the guiding principles of a lean structure, efficiency, independence and professionalism, FINcontrol Suisse Ltd will act as a reliable supervisory partner for financial institutions. In this way, FINcontrol Suisse AG strengthens the reputation, stability and future of the "Financial Market Switzerland".
scroll to learn more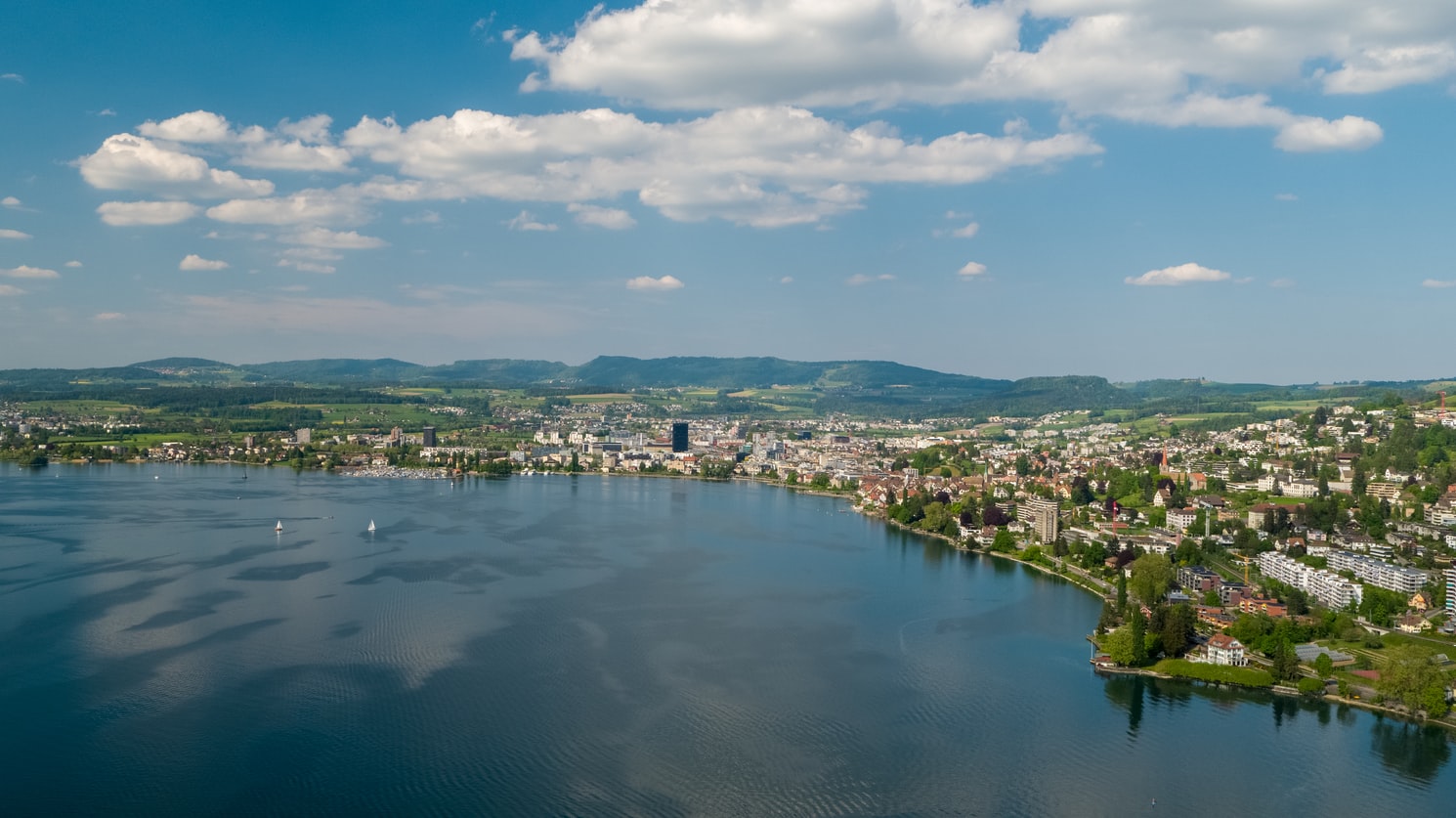 FINcontrol Suisse Ltd is not a public authority but an institution founded under private law, which supervises that portfolio managers and trustees are in constant compliance with the licensing requirements and the obligations of conduct under FinSA (FIDLEG) and FinIA (FINIG). For this activity as supervisory authority, FINcontrol Suisse Ltd is authorized by the Swiss Financial Market Supervisory Authority FINMA. FINcontrol Suisse Ltd was founded by financial market participants and thus was not created through an official act. Nevertheless, it must perform its supervisory activities independently and free of any vested interests. FINcontrol Suisse Ltd pursues these objectives.
Supervision over Portfolio
Managers
& Trustees
Close
FINcontrol Suisse Ltd is a subsidiary of VQF; VQF holds 100% of the shares in FINcontrol Suisse AG. FINcontrol Suisse Ltd was founded with the purpose of operating a supervisory organisation in accordance with FINMASA for portfolio managers and trustees. It is the cornerstone of the VQF Group in the regulatory environment under FinSA and FinIA. Read more about the purpose of FINcontrol Suisse Ltd in the commercial registry.
Structure
FINcontrol Suisse Ltd is structured as lean as possible without sacrificing supervisory competence. This ensures that a competent, competitive and cost-efficient supervisory organization is available on the market.
Tasks and Services
In the interests of lean structures, the clear maintenance of independence and a clear orientation of tasks to supervisory activities, neither FINcontrol Suisse Ltd nor VQF offer training for Directors. Membership with VQF is therefore not necessary for supervised financial institutions of FINcontrol Suisse Ltd. It is our conviction that financial institutions should be free to choose how they organise and structure their organisations.
Independence
FINcontrol Suisse Ltd is 100% owned by VQF. Three VQF delegates sit on the Board of Directors of FINcontrol Suisse Ltd. However, these members of the board are explicitly not bound by instructions. VQF also assures that it will not exert any other form of influence on the activities of FINcontrol Suisse Ltd. Accordingly, it is not intended that financial institutions supervised by FINcontrol Suisse AG should be members of the VQF.
FINcontrol Suisse Ltd is authorised by the Swiss Financial Market Supervisory Authority FINMA as a supervisory organisation.
Board members
Heinz Knecht, Chairman
Miriam Chiara Di Natale, Vice Chairman
Patrick Schleiffer, Member
Marcel Schmocker, Member
Marco Passardi, Member
Managing directors
Simon Wälti, CEO
Statutory Auditor
Grant Thornton AG, Zürich
FINcontrol Suisse Ltd - New Grounds for the Supervision of Portfolio Managers and Trustees
FINcontrol Suisse AG was founded as a subsidiary of VQF to respond to this development. The VQF Group believes it is its duty to continue to help shape the supervision of the parabanking sector in the future. In its subsidiary FINcontrol Suisse AG, a public limited company under Swiss law, the necessary structures have been created to implement this regulatory evolution in a meaningful way.
FINcontrol Suisse AG has the statutory mandate, as a supervisory organization under FINMASA, to ensure the supervision of asset managers and trustees licensed by FINMA. FINcontrol Suisse AG thus ensures ongoing compliance with the obligations under FINIG, FIDLEG and AMLA.
Guiding Principles
FINcontrol Suisse AG strives to ensure a lean, efficient, independent and reliable supervision of portfolio managers and trustees. It strengthens the reputation, the stability and thus the future of the "Swiss financial market".
It sets the following premises for its activities:
Independence
Professionalism and competence in its activities
Maintaining market proximity - and still keeping the necessary distance and independence for its activities as a supervisory organization
Focus on professional supervisory work with clear structures and competencies
Provide efficient, cost-effective and market-driven services to affiliated financial institutions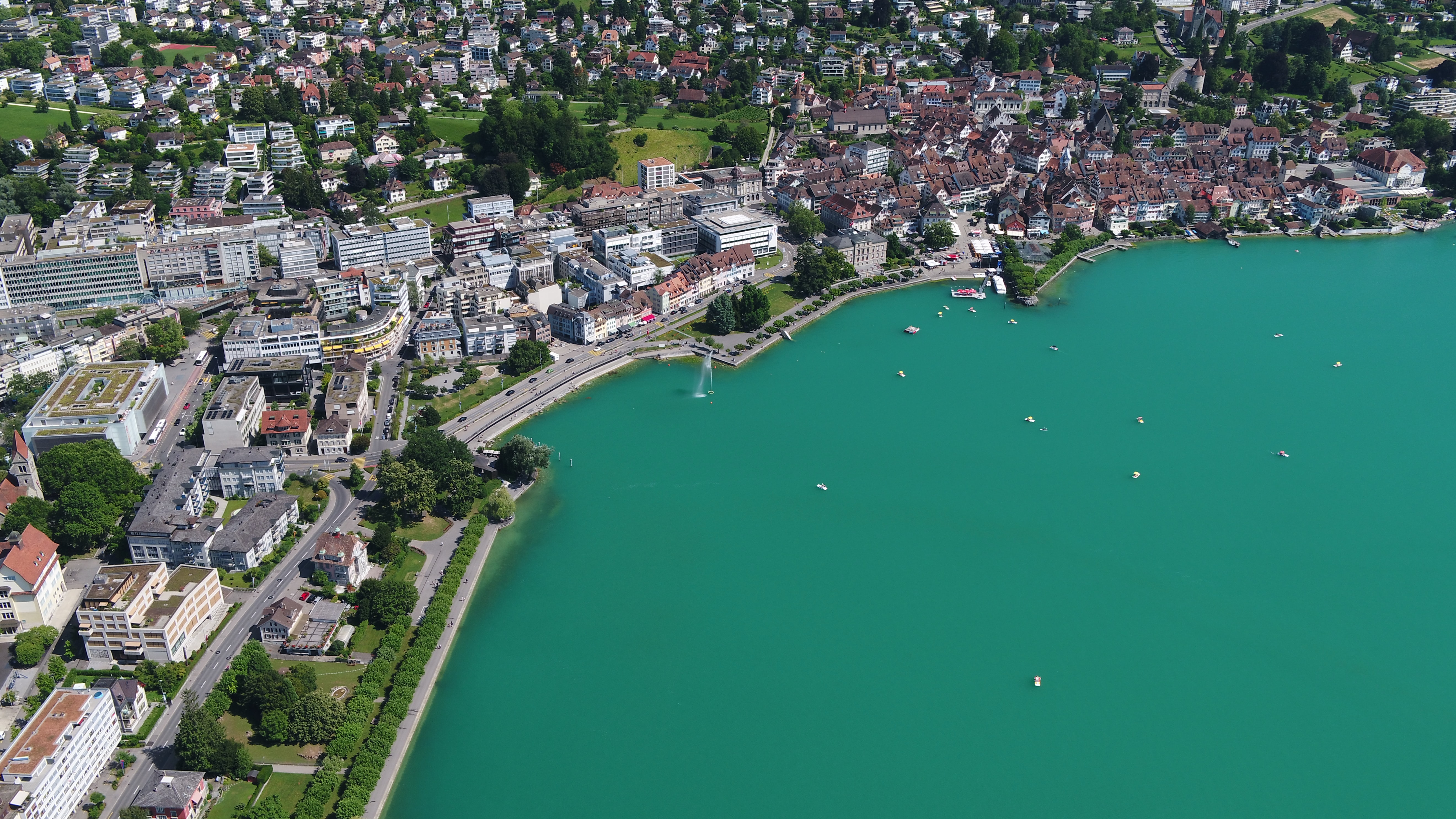 FinSA and FinIA - New Regulation for Portfolio Managers and Trustees
Since 1 January 2020, the Financial Institutions Act FinIA and the Financial Services Act FinSA have governed the licensing requirements and the regulations governing the services rendered by portfolio managers and trustees in Switzerland. The legislative package is a step-up to meet the changed market environment and the changing needs of society. In order to meet with international acceptance, FIDLEG and FINIG deliberately draw strong parallels to MiFID II.
New Regulation for Portfolio Managers and Trustees
The main innovations in the portfolio management and trustee sector are the establishment of rules of conduct on a regulatory (legal) level, new requirements for compliance structures and management, mandatory financial collaterals and a new prudential supervisory regime including a mandatory FINMA approval.
The legislative project was discussed very controversially right from its initiation and only took on its current, viable form with the intensive involvement of VQF and other market associations in the parliamentary process.
Please find more information directly on the websity of the Federal Department of Finance.
Milestones and Timeline
Close
The timeline traces the most important milestones on the timeline and looks ahead. You will find all important upcoming steps for entering the regulatory world of FinSA and FinIA.
31 December '22
End of the transitional period for SRO-supervised financial intermediaries to submit an application to FINMA for authorisation as portfolio manager or trustee.
31 December '21
Expiry of transition period according to FinSA and its ordinance. As of 1 January 2022, all financial institutions and financial service providers must comply with all relevant conduct of business obligations pursuant to FinSA.
19 January '21
In accordance with FinSA, client advisors must be registered in a register of advisors. The deadline for registration is 19 January 2021, after which all advisors must be entered in an advisor register. The list of all FINMA-approved registers of advisors can be found via the following link: https://www.finma.ch/en/authorisation/registrierungsstelle/
23 December '20
Deadline for affiliating with an ombudsman's office. Financial institutions and financial service providers must join an ombudsman's office by 23 December 2020 (exceptions may apply for financial service providers only with professional and/or institutional clients). The list of ombudsman offices recognized by the FDF can be found under the following link: https://www.efd.admin.ch/efd/en/home/das-efd/ombudstelle-nach-fidleg.html.
30 September '20
FINcontrol Suisse AG is approved by the Swiss Financial Market Supervisory Authority FINMA as a supervisory organization. From this date on portfolio managers and trustees can submit their applications for affiliation with FINcontrol Suisse AG
30 June '20
Registration on FINMA's EHP survey platform: all financial institutions that were already members of an SRO at the end of 2019 had to register with FINMA pursuant to Art. 74 FinIA and indicate which license they would apply for (and by when).
The implementation of the requirements according to FinSA and FinIA requires an intensive, self-critical examination of the processes, strategies and goals of the company for each financial institution concerned.
Documents & Downloads
Fee Regulations
The Fee Regulations regulate in particular the costs of affiliation, ongoing supervision and other fee rates that can be charged to the supervised financial institutions by the Swiss Financial Market Supervisory Authority FINMA.
Supervisory concept
The supervisory activities of FINcontrol Suisse Ltd primarily concern the relationship between supervised financial institutions and the supervisory organization. However, the contribution of external audit firms is equally crucial. The supervisory concept defines the principles of the supervisory and auditing activities of FINcontrol Suisse Ltd and/or external audit firms as well as the tasks and obligations of the supervised financial institutions affiliated with FINcontrol Suisse Ltd.
List of recognized ombudsman's offices
Below you will find a list of ombudsman's offices recognized by the Federal Department of Finance FDF. FINcontrol Suisse Ltd does not make any recommendations or specifications regarding the choice of ombudsman; any ombudsman institution recognized by the FDF can be chosen. The selected ombudsman's office must be disclosed in the respective documents of the financial institution.
Checklist - important thoughts and documents
The following is a non-exhaustive list of ideas, important key data and documents to be prepared and/or submitted:
Confirmation of an ombudsman's office (cf. art. 16 FinIA and art. 74 ff. FinSA)
Organizational clarifications and decisions:

Do the key persons, namely the persons entrusted with the administration and management of the financial institution as well as the qualified participants meet the requirements for warranty (impeccable management and good reputation)? (see Art. 20 FinIA and Art. 25 FinIO or Art. 14 AMLA)
Do the key persons, namely the Qualified Managing Directors, meet the legal requirements regarding qualifications (experience and training)? (see Art. 20 FinIA and Art. 25 FinIO)
Does the size of the company or gross income require personnel separation between operating business and risk management/risk control? (see Art. 9 and 21 FinIA and Art. 26 FinIO)
Are personnel separations between the operating business and the management body necessary due to the size of the company or gross income? (cf. Art. 9 and 21 FinIA and Art. 23 and 26 FinIO)

Are all the necessary documents available and do they reflect the legal and regulatory requirements for carrying out the planned activity?

Statutes
Organization Regulations
Directives on all relevant topics: e.g. AMLA, compliance, code of conduct, investment processes, conflicts of interest, etc.
Information documents, e.g. concerning the company's own financial products
Risk management: Internal control system based on a holistic risk analysis
Contracts (e.g. portfolio management contracts, employment contracts, etc.)
Information on objectives/business plan under the new regulatory regime
Instruction for license application
FINcontrol Suisse Ltd acts as a supervisory organisation within the supervisory regime established by FINMASA, AMLA, FinIA and FinSA. Licenses are granted by the Swiss Financial Market Supervisory Authority FINMA.
The licence application procedure alwas includes the following steps:
submission of an application via the FINMA survey platform (EHP). On the EHP, you can choose the supervisory organization to which you wish to apply for a connection - specifically FINcontrol Suisse Ltd.
connection check by FINcontrol Suisse Ltd.
license application to FINMA (after confirmation of connection by FINcontrol Suisse Ltd).
ongoing prudential supervision by FINcontrol Suisse Ltd.
The application process as well as future interaction between financial institutions, supervisory organization and FINMA is to take place digitally. FINcontrol Suisse AG offers the best service for this through its own database, which is continuously connected to the EHP of FINMA via interfaces. The efficient, low-cost and transparent exchange of information and documentation is thus guaranteed at all times.
Application - Documents of FINMA
The Swiss Financial Market Supervisory Authority provides various forms for the preparation of the application as a financial institution. In particular, you will find an application form on the FINMA website, as well as forms for the guarantors. It is recommended that your application is based on these forms. You can find the documents under the link below.
The forms are available in "folded out" form. This shows interested institutes what additional information is to be provided, depending on how they fill out the individual questions in the form. The total number of pages will therefore vary depending on the application and content.
The follow-up audit at FINcontrol Suisse AG is based on the same records and documents as those provided by FINMA. FINcontrol Suisse AG will therefore not introduce a "FINcontrol" finish, but will base the audit on the documentation that you as a financial institution have to compile for FINMA anyway.
Below you will find a commentary on the most important elements of the FINMA application form. This document can also be read dynamically - it will be supplemented and expanded in the coming days and weeks. It is based on the form "Ausklappt - Bewilligung als Finanzinstitut nach FINIG", which you can download via the FINMA link above.
Affiliation procedure FINcontrol Suisse Ltd
In the following overview you will find a description of the affiliation procedure at FINcontrol Suisse Ltd. After completion of the affiliation procedure, the financial institutions must submit their application to FINMA within 60 days.
The FINMA survey platform (EHP) is to be used for both the connection procedure and the subsequent licensing procedure. As soon as you have uploaded your application to the EHP, you can select FINcontrol Suisse Ltd as your supervisory organization. FINcontrol Suisse Ltd will then be informed that an application has been assigned to it and, thanks to the IT database set up specifically for this purpose, will be able to obtain this application and continue the simplified, digitized interaction with the applicant financial institutions.
We would like to draw your attention to the fact that at the latest when the application is submitted, the financial institutions will be asked to register on the FINcontrol Suisse Ltd database. The interaction between FINcontrol Suisse AG and the supervised institutions will thus be simplified and made more efficient.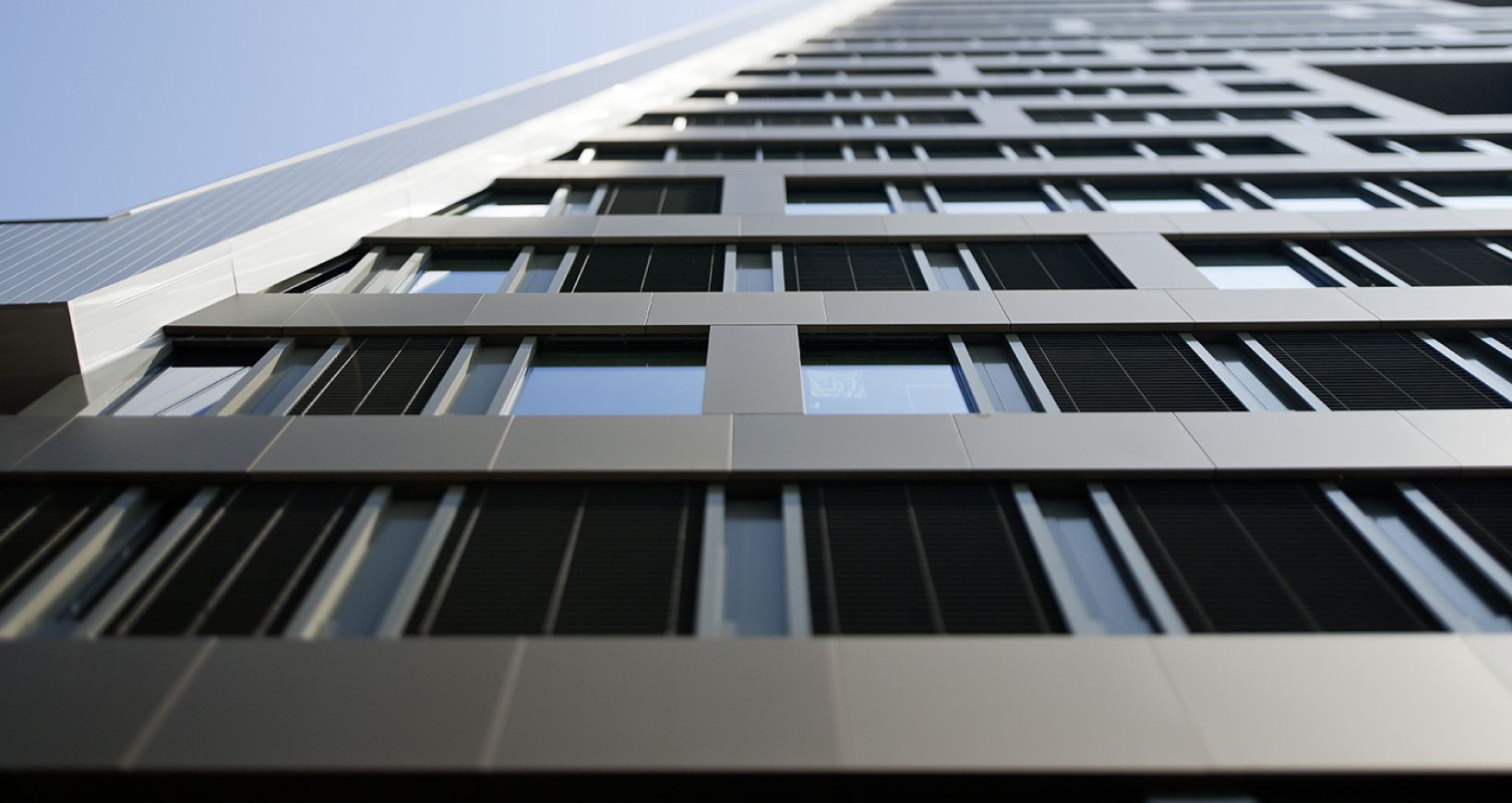 Contact
FINcontrol Suisse Ltd
c/o VQF Verein zur Qualitätssicherung von Finanzdienstleistungen
General-Guisan-Strasse 6
6300 Zug
T: +41 41 763 28 20
@: info@fincontrol.ch
Due to the current situation in connection with Covid-19, our offices are open at the following times. You can also reach us online outside of office hours.
Office Hours
Mo - Fr: 09.00 to 12.00, 13.15 to 16.00
Media Requests
FINcontrol Suisse Ltd believes in the added value generated by transparent communication.
Please send your request to our email info@fincontrol.ch or contact us by calling +41 41 763 28 20.